So Much to Celebrate!
With the 2023 summer nationals coming to an end, we have many results and other accomplishments to celebrate. Our fencers earned medals, their NWFC gold patches, and one athlete even qualified for the USA World Team!
To compete at nationals fencers must first qualify, and nationals is the season finale for the season. The championships bring the best athletes from each event, meaning ALL results are to be celebrated. If you qualified, you are the best of the best! Every tournament a fencer competes in throughout the year gains them points and most importantly, experience. Nationals are the event where fencers get to test how far they've come in the past season of hard work, and we're proud of all our fencers and their families for being part of our NWFC team.
Thank you all for a great tournament and season! Don't forget to register for the Advanced Camp starting on July 31st! The focus will be on getting ready for the new season and the SYC in just a few weeks.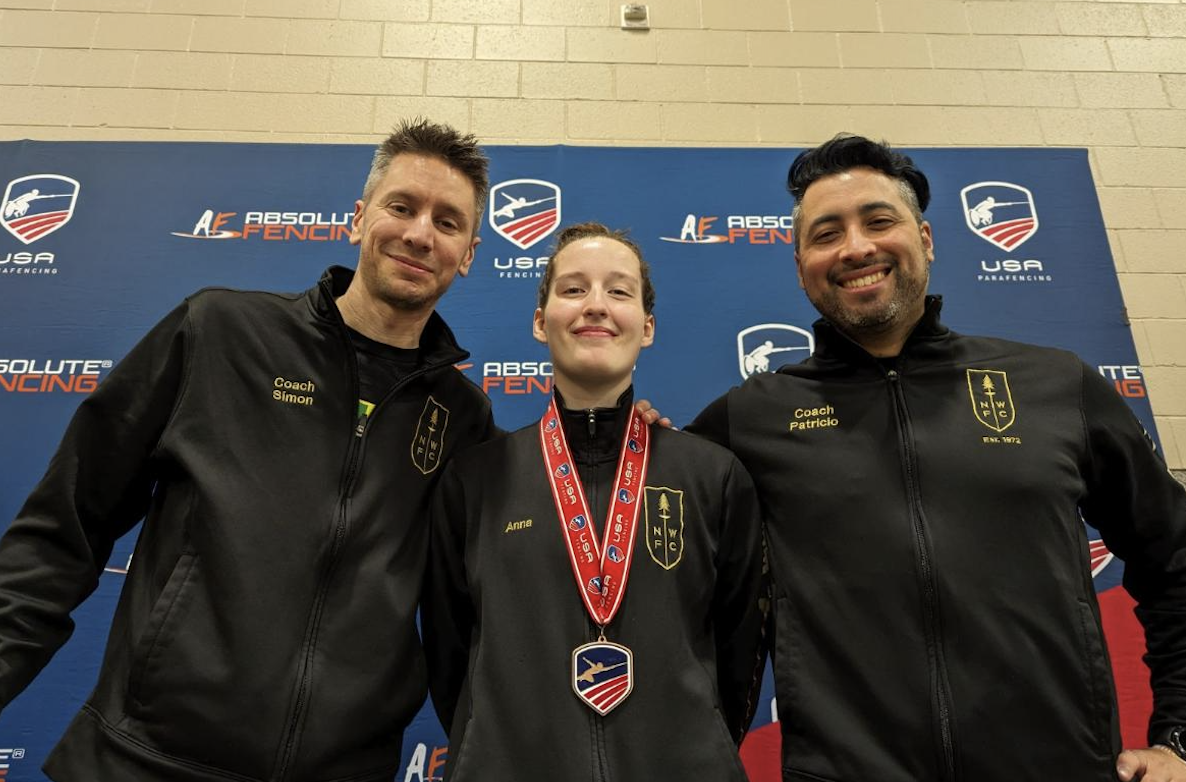 Women's Foil
Y10 – 49 Lydia, 58 Nina
Y14 – 104 Steliana, 144 Esha
Cadet – 87 Steliana, 203 Esha
Junior – 76 Steliana, 190 Anna, 199 Gabby, 234 Siddhi
Div 1A – 18 Steliana
Div 2 – 25 Steliana, 63 Anna, 108 Siddhi, 116 Gabby
Div 3 – 8 Anna, 30 Siddhi, 88 Gabby, 129 Esha
Vet 60 – 18 Suzanne
Senior Team –7 Siddhi, Steliana, Anna, & Gabby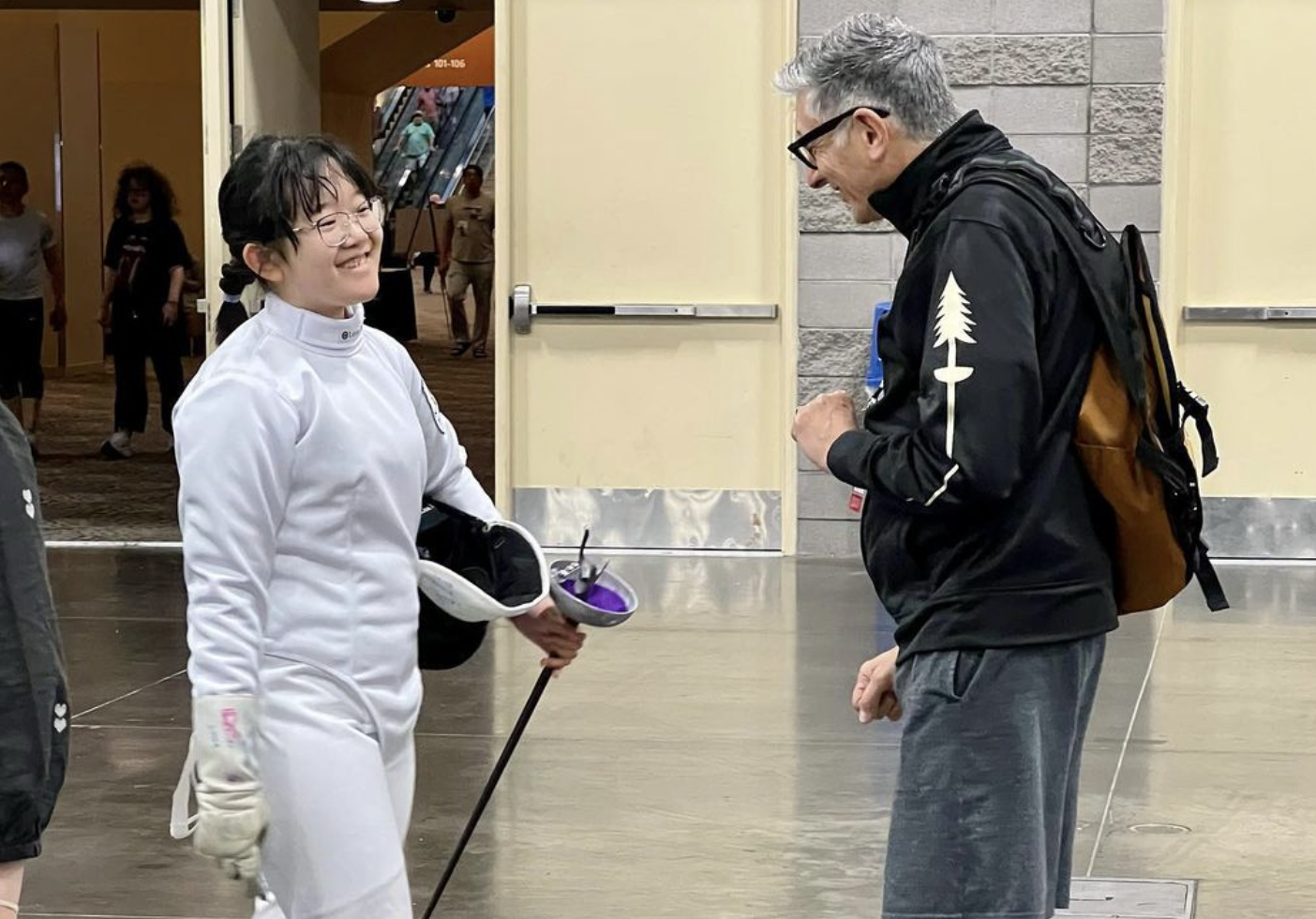 Women's Epee
Y12 – 116 Lydia
Y14 – 142 Alesia, 225 Sophia
Cadet – 69 Grace
Junior – 89 Grace, 129 Anika
Div 1 – 125 Anika
Div 1A – 36 Anika, 99 Grace
Div 2 – 20 Grace, 113 Alesia
Vet 60 – 10 Simone, 25 Trish, 30 Suzanne
Vet Team – 11 Trish, Simone, Beth, & Cynthia
World Team Qualifiers 
Fred Frank – Vet 60 Men's Epee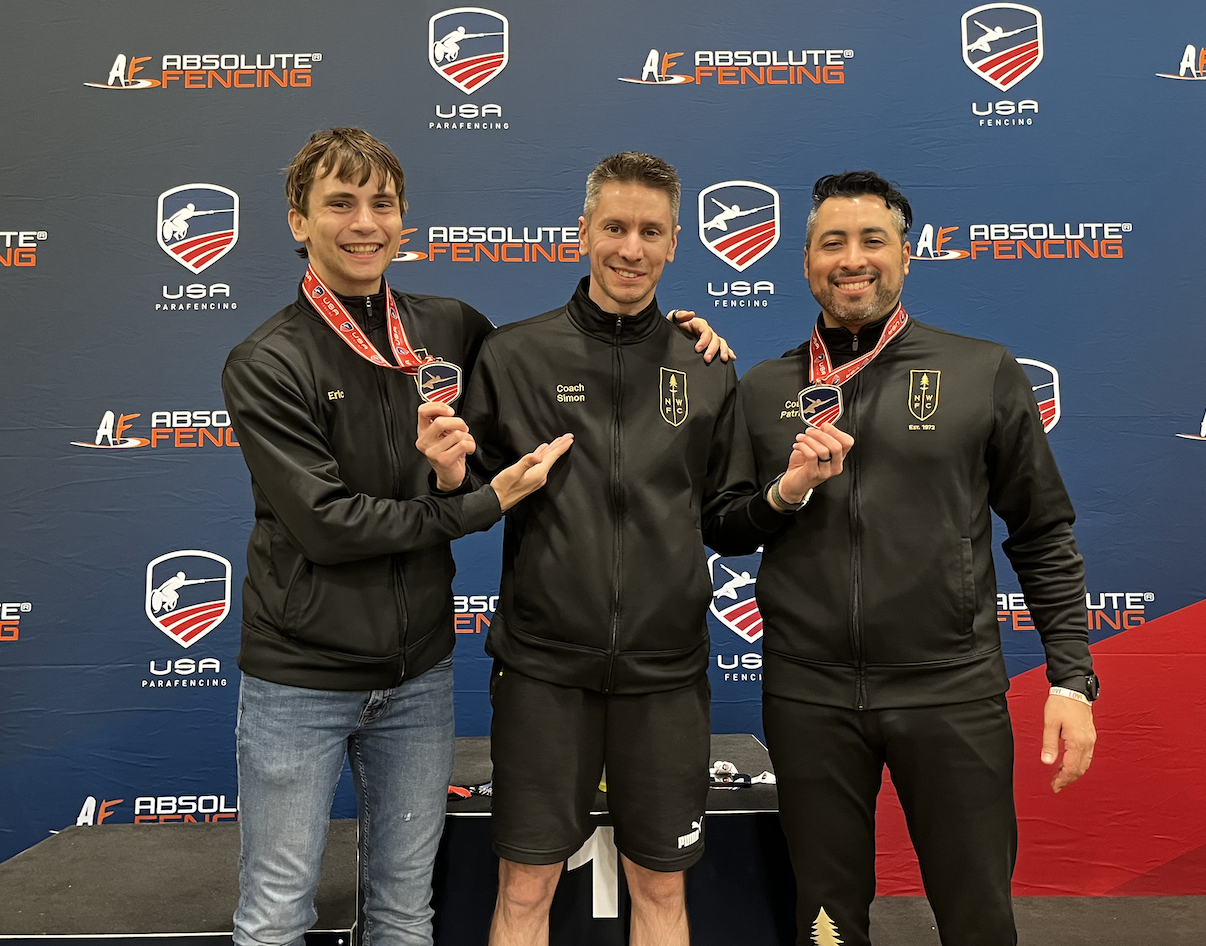 Medals
Patricio – Bronze, Vet 40 Men's Foil
Gregory – 6th, Div 1A Men's Foil
Eric – 5th, Y14 Men's Foil
Anna – 8th, Div 3 Women's Foil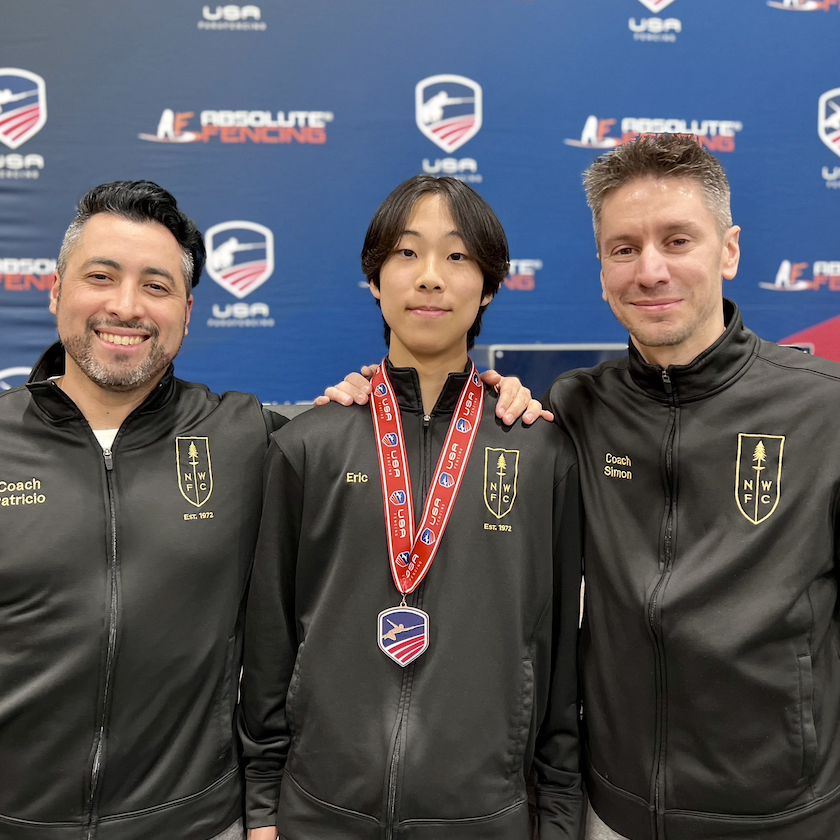 Men's Foil
Y10 – 57 Kepler, 124 Alistair, 151 Nikolai 
Y12 – 176 Nikolai, 214 Jayden
Y14 – 5 Eric (B), 116 William, 212 Sumeru, 286 Elliot
Cadet – 48 Eric, 242 Ben, 251 Sumeru
Junior – 98 Eric, 116 Marcus, 331 Ben
Div 1 – 40 Gregory, 154 Eric
Div 1A – 6 Gregory, 9 Eric (B), 37 Marcus
Div 2 – 198 William
Div 3 – 127 William
Vet 40 – 3 Patricio
Vet 60 – 16 Jasper
Vet Team – 9 Patricio, Jasper, & Bryan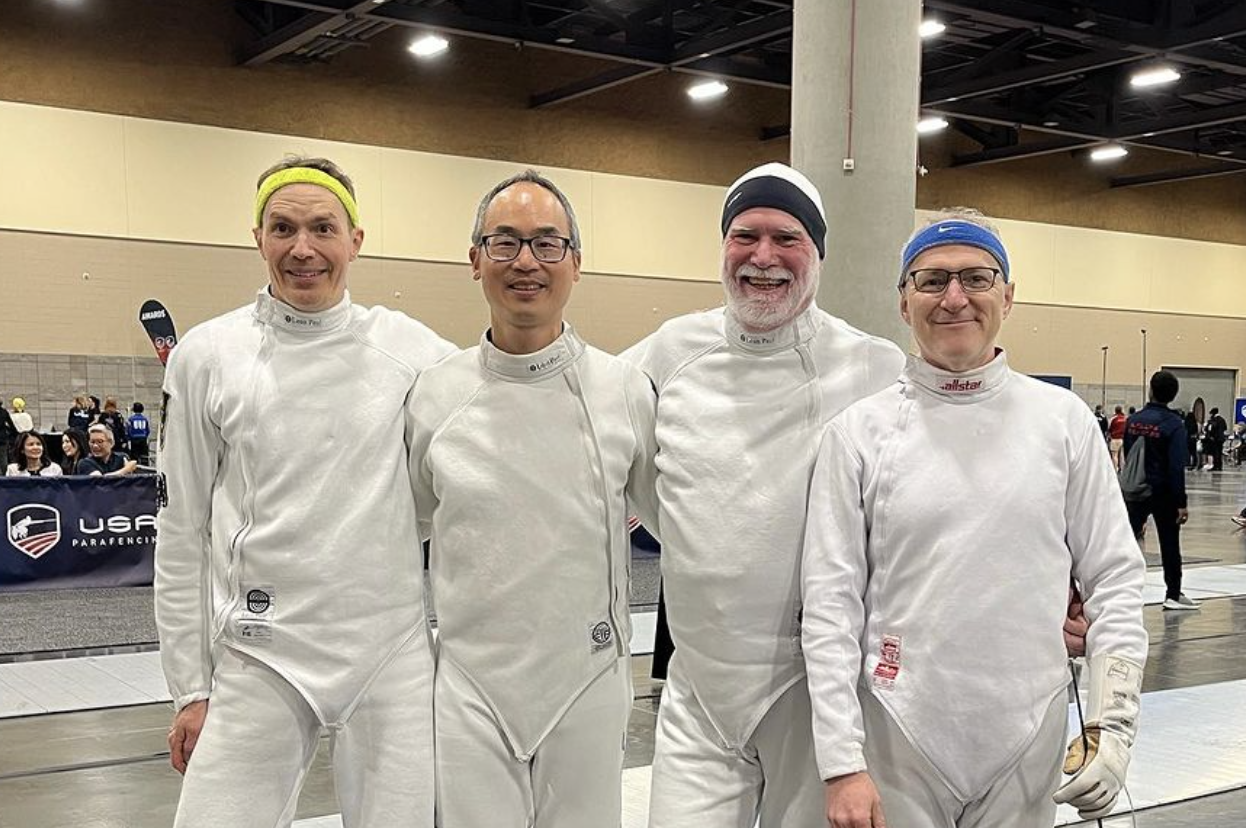 Men's Epee 
Y12 – 58 Suyog, 90 Milan,156 Krish 
Cadet – 167 Kevin
Junior – 28 Julian, 133 Kenji, 147 Isaac, 210 Marcus, 327 Kevin, 401 Owen H., 403 Owen A.
Div 1 – 13 Henry, 123 Sam, 125 Kent, 184 Kenji
Div 1A – 10 Julian, 32 Isaac, 41 Tobyn, 114 Kenji, 161 Owen, 193 Marcus
Div 2 – 47 Kenji, 141 Owen
Div 3 – 50 Owen H.
Vet 50 – 13 Dennis, 25 Erich
Vet 60 – 11 Fred, 25 Michael 
Senior Team – 24 Sam, Julian, Kevin, & Kenji 
Vet Team – 4 Fred, Erich, Dennis, & Toby
Earned Their Gold Patch 
Alistair
Lydia
Tobyn
Suyog
Milan
Nina
Kepler