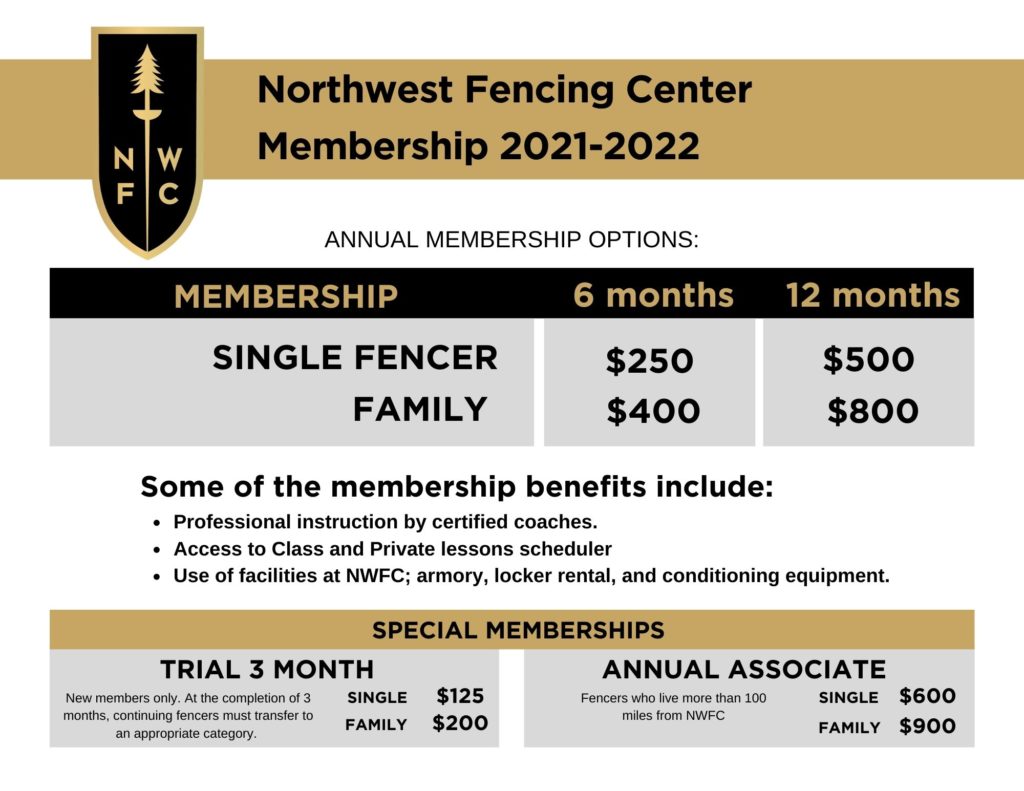 NWFC now has a rolling membership that renews every 12 months based on the month you join.
NEW Members can choose to join on a trial basis for 3 months. After the 3 months expires, trial memberships will be auto-billed for the next 6 months unless the front desk is notified.
Payments are accepted in 6 months or 12-month increments.
Memberships are non-refundable.
Club members also receive 10% off of all camps.
Family memberships receive %5 discount on classes.