Reach Out to NWFC
Contact us for questions about fencing classes, camps, or anything else regarding training at our facility. NWFC welcomes all to enjoy the sport of fencing and encourages anyone with interest to sign up for an Intro Session.
Below you will find some helpful links, if you cannot find what you are looking for there please reach out! You can send us a message with the form below and the Front Desk will get back to you as soon as possible.
Links: NWFC Policies | FAQs | Classes
Ask the Front Desk a Question
*Your information will not be shared with anyone. 
**Please note that it may take up to 72 hours for responses to questions emailed to the Front Desk.
If your matter is urgent, please call the Front Desk during open hours.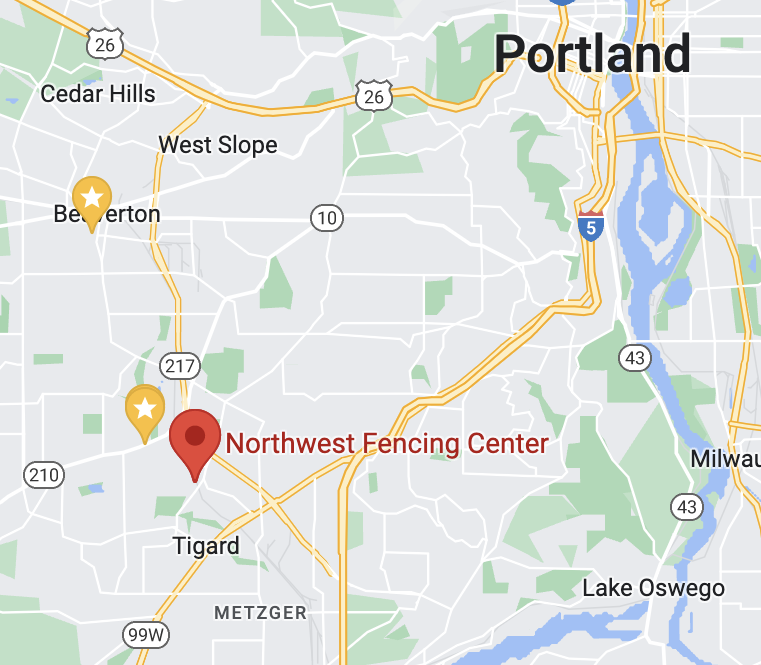 Location Information & Address:
11117 SW Greenburg Rd
Tigard, Oregon 97223
(From OR-217 S)
Exit 5 toward SW Greenburg rd
Right Turn on SW Tiedeman Ave off SW Greenburg rd
First right to SW North Dakota st, parking lot down on the right
Front Desk Hours:
Tuesday, Thursday, & Friday: 3 pm – 7 pm
Wednesday: 3 pm – 8 pm
Saturday: 8:30 am – 3 pm
Sunday & Monday: closed
Want to learn more about the sport of fencing?
It's never too late to start fencing! We have athletes as young as 7 and others above 70.
Fencing can be a lifelong sport, come check us out to see if it's right for you.