Open Bouting
Come, check-in, and fence!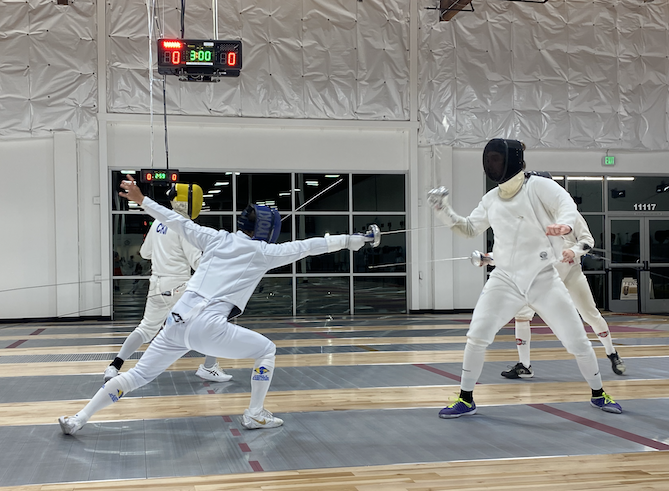 Information:
Open Bouting is designed for experienced fencers. All fencers registered in a class at NWFC can attend these sessions for free.
If you have never fenced before, check out our Intro Session options for adults and kids. These sessions are designed for people who have never fenced before.
Membership packages allow fencers to pay for Open Bouting and access other facility amenities for the entire year. Non-members are welcome. Ask a coach or the Front Desk for more help.
Please note that Open Bouting works best when fencers can coordinate with each other to meet at NWFC. If that is not possible we will try to set you up with other athletes. 
Drop-In
*Rate applies to fencers who bring their own gear
$50/night if you need to use the club equipment.

NWFC athletes registered in a class can open bout for FREE. Fencers not registered in a class who have a private lesson on the same day can attend for free.

Limit 2 drop-in sessions per fencer per month. See Membership Packages for information on unlimited bouting and pricing. 
Weekly Open Bouting Schedule:
Sign in at the Front Desk when you first arrive. 
These sessions are available every week at these times. Check the Northwest Fencing Center's social media and email updates for the most recent updates on class times, weather closures, and club news.
Who has priority on the fencing floor?
A coach may ask you to move to a designated pod so that they can teach a class. See a coach on the floor to find out where the designated area is.
Register today!
Questions? Contact the Front Desk for more information about training at Northwest Fencing Center.