Cascade Clash
Portland SYC August 25-28, 2023
NWFC's AUGUST SYC
We invite youth fencers and their families to our upcoming Cascade Clash Super Youth Circuit (SYC)! We are excited to be continuing this tradition. For the 2023-2024 season, our SYC will be in AUGUST! The daily schedule is below.
The tournament will be held at Northwest Fencing Center. Athletes will enjoy our newly expanded layout, designed specifically to accommodate large fencing events. NWFC is a non-profit organization and is one of the largest fencing training centers in the US.
As a thank you to everyone who attends this event, NWFC offers free parking, wifi, coffee, and tea, and guest passes to some of our favorite places nearby. Participants can pick up passes to the Adidas and Columbia Sportswear employee stores at the front desk.
T-shirts and Hoodies will be available for purchase. If you register for the tournament before the August 12th deadline, your fencer's name will be featured on the back!
August 2023 Event Schedule:
Friday, August 25th:
8:00 AM – Y14 Women's Epee, Y14 Women's Saber
11:30 AM – Y14 Men's Saber
1:30 PM – Y14 Women's Foil
3:30 PM – Y10 Women's Epee
5:00 PM – Y10 Women's Saber
Saturday, August 26th:
8:00 AM – Y10 Men's Saber, Y12 Women's Foil
11:30 AM – Y12 Women's Epee 
12:30 PM – Y12 Women's Saber
3:30 PM – Y14 Men's Foil
4:30 PM – Y10 Men's Epee
Sunday, August 27th:
8:00 AM – Y12 Men's Saber, Y10 Women's Foil 
11:00 AM – Y14 Men's Epee
1:00 PM – Y12 Men's Foil
Monday, August 28th:
8:00 AM – Y12 Men's Epee, Y10 Men's Foil
Events:
Events include Youth 10, Youth 12, and Youth 14 in foil, epee, and saber.
The Cascade Clash SYC is a United States Fencing Association-sanctioned event. National Youth Points will be awarded.
Registration Timeline:
PLEASE NOTE: Events will be capped! Register early to guarantee your spot in the tournament.
Registration Opens: June 17th, 2023, 9:00 am PST
Entry Deadline: August 12th, 2023, 11:59 pm PST
LATE (*triple fees apply) Entry Deadline: August 21st, 2023, 11:59 pm PST
Traveling to NWFC?
Accommodations & the Area
Recommended Hotels:
Hotel rates start at $99 per night + tax.
Features include an indoor pool, and an onsite restaurant.
Booking:
1-855-610-TREE *Use Corporate Account 0003353375.
9575 SW Locust St. Tigard, OR 97223
OR
Hilton Garden Inn Portland/Lake Oswego Hotel:
Hotel rates start at $109 per night + tax.
Features include complimentary breakfast, wifi, and parking.
Booking:
*Call the front desk for reservations at 503-684-8900
14850 Kruse Oaks Drive, Lake Oswego, OR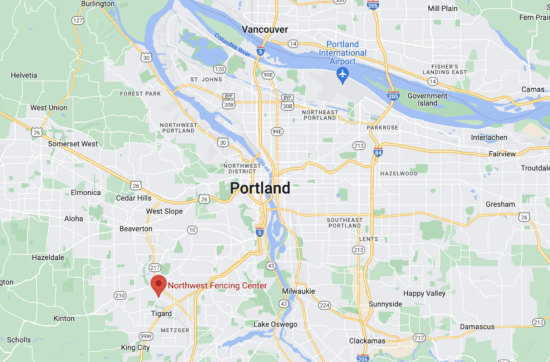 NWFC is approximately 30-40 minutes from Portland International Airport (PDX).
Nearby you will find stellar wineries and tax-free shopping at Washington Square Mall.
For more local activities visit: https://tualatinvalley.org/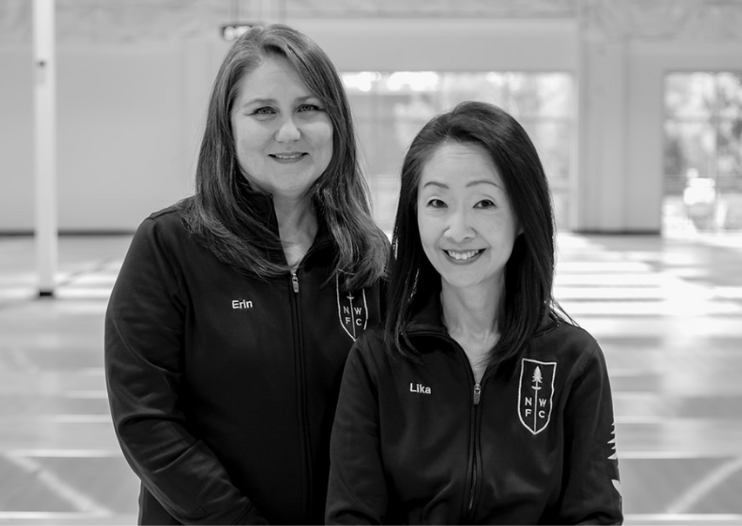 Questions?
Contact the front desk if you have additional questions about the August SYC hosted at Northwest Fencing Center.
Either email us directly or give us a call during open hours!
Email: front.desk@nwfencing.org 
Phone: 503-277-2237
How big is NWFC's facility?
The NWFC main gym has 14 regulation-size competition strips featuring a cushioned flooring system. There is a plentiful spectator area and free parking, with dedicated bag storage, some pro-shop items, an armory, first-aid, and coffee too!
What is the current Mask Policy?
At this time masks are optional for all athletes, coaches, staff, and other spectators.
Are athletes required to shake hands after bouts?
Athletes are to salute and tap blades at the conclusion of a bout in lieu of shaking hands with each other, the referee, or the coaches.
Will there be awards?
Athletes who finish in the top eight will receive a medal for individual events. Our SYC is famous for our prizes from Jones Soda and Hersheys, this year is no exception. After the medals ceremony the parents and coaches are welcome to take group photos.
Tournament Testimonials:
We prioritize providing athletes, their families and coaches with the best experience possible. Here are what a few of our guests said in about their experience at the 2023 Cascade Clash SYC. 
Events started on time and no delays. No long wait between pools and DEs. 
The strips were evenly spaced so the referees had a safe distance from the fencers. The
space for coaches and parents was perfect in regards to there being a polite distance from the
coaches and parents to the fencers on the strips.
Beautiful facility, a very well-organized event, is well-staffed, and has ample free parking.
It was quite well run and we would return again next year. No real tips for improvement. 
Great quality referees. It is the only regional youth tournament we go to each year where all or nearly all the referees in pools and DEs are high-level. The facility is very new and clean. The staff is very helpful and attentive. The event is run well and they don't waste a lot of time moving
through the event as they have multiple people calling out the next fencer. the strips are new and in good condition. parking is easy. Hotels are pretty cheap. No sales tax in Oregon which is nice to keep expenses down like for food. Lots of space in the venue for parents and fencers to
sit.