A Fencing Party Your Group Will Never Forget!
Team Building Events at NWFC are a unique and memorable experience. Appropriate for guests of all ages, our coaches will lead warm-up games and fencing fun.
Our large facility accommodates group events for up to 28 people, with all fencing and safety equipment provided.
Plan a team-building event for the office that's guaranteed to be engaging for everyone. Call us today if your group is in need of a special challenge to bring them together.
Event Details:
Times: 1-3 pm or 3-5 pm
A Safe Sport certified fencing coach leads 60 minutes of fun gym time including exciting warm-up games and actual fencing.
After fencing activities, the group will move into the celebration area for 40 minutes to enjoy refreshments, cake, and conversation time at your discretion.
Amenities Available to the Event Organizers:
Fridge with freezer.
Tables and chairs for all guests.
Cost:
The price of team building events depends on the number of guests.
(a) ≤ 14 Attendees – $325 ($290 for club members)
(b) 15 – 28 Attendees – $425 ($380 for club members)
*Option B includes a second coach/fencing assistant to accommodate the larger group.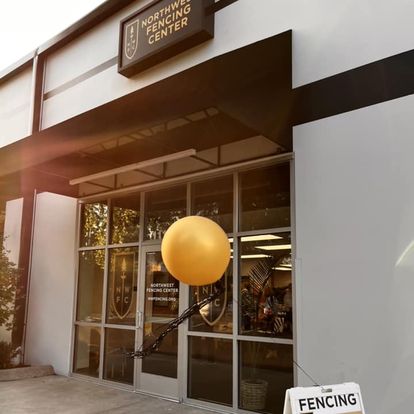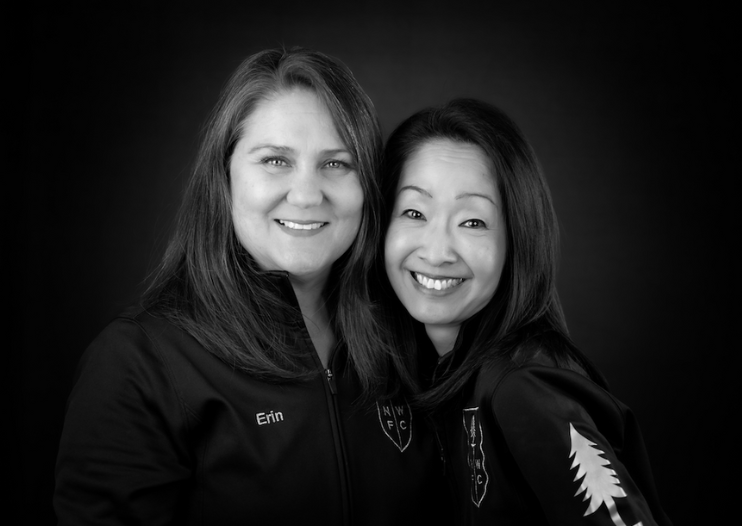 Questions?
Contact the front desk if you have additional questions about events at Northwest Fencing Center.
Either email us directly or give us a call during open hours!
Email: front.desk@nwfencing.org 
Phone: 503-277-2237
What does NWFC provide?
NWFC does not provide any food, plates/utensils, decorations, or other party supplies. Outside food and drink are allowed. If you would like any themed tableware or decorations, you are welcome to bring them. 
Please note: we do not allow confetti, silly string, piñatas, or loose glitter. 
How do I book an event?
Please give us a call during open hours to inquire about booking your event. We have limited dates available, so it is suggested reservations be made in advance.
At the time of the booking, we require a $200 deposit. Deposits are fully refundable until 30 days prior to the event. Deposits are then non-refundable within thirty days of the party, and are then applied to the party balance.
We require contact information (name, phone number, email address, etc.) and information about the organization.
We accept card payments when booking online, over the phone, and in person. We also accept cash deposits when booking in person.
All Attendees must fill out a waiver to participate. Waivers can be filled out at the party or in advance.
Do I need to fill out waivers if I have been there before?
Can I bring party favors/goodie bags?
Yes, just let your Party Host know that you have goodie bags when you arrive.
What are the age limits?
Children must be 5 to participate in a party.
All parties including 5- and 6-year-olds require one adult per child to go into the gym during the party. Waivers must be completed for each adult. 
There is no age limit for party attendees. Our philosophy is: everyone can fence! We even teach wheelchair fencing.
Should I tip our coach?
While gratuity is not expected, if you are pleased with the experience feel free to tip them directly. However, we cannot put tips on a credit or debit card.
What should we bring?
All you need to bring are any event treats you plan to offer and/or signed waivers. Water bottles are often appreciated. We will take care of the fencing gear!
Wearing baggy or loose clothing is not recommended.
When should we check in?
We recommend all party guests arrive 10 minutes before the scheduled party start time. This allows all guests to fill out waivers and get checked in before fencing time starts.