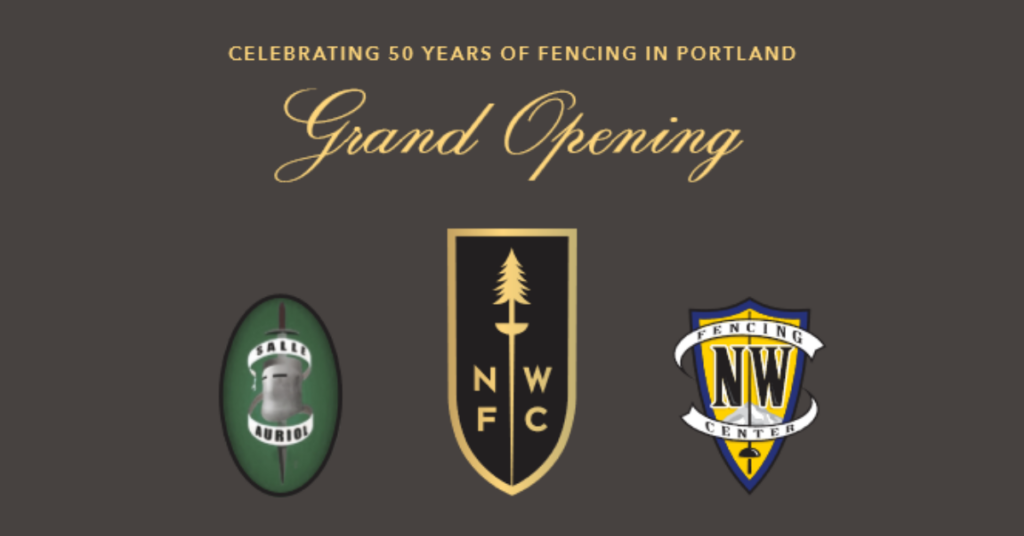 Grand Opening Celebration
Northwest Fencing Center is celebrating 50 years of fencing in Portland! Join us for a celebration!
Celebrate over 50 years of fencing in Portland with Northwest Fencing Center at the grand opening of our new facility. The dedication and hard work of so many fencers, parents, and coaches has produced a stunning new facility. Please help us honor the deep roots of this amazing sport and all the Olympians and fencers that have passed through our halls. Join us, see one of the finest fencing centers in the world, have some refreshments, and rub shoulders with Olympians and some of our founders.
September 2, 2022, at 7 PM
11117 SW Greenburg RD
Tigard, OR 97223