2022/2023 Class Schedule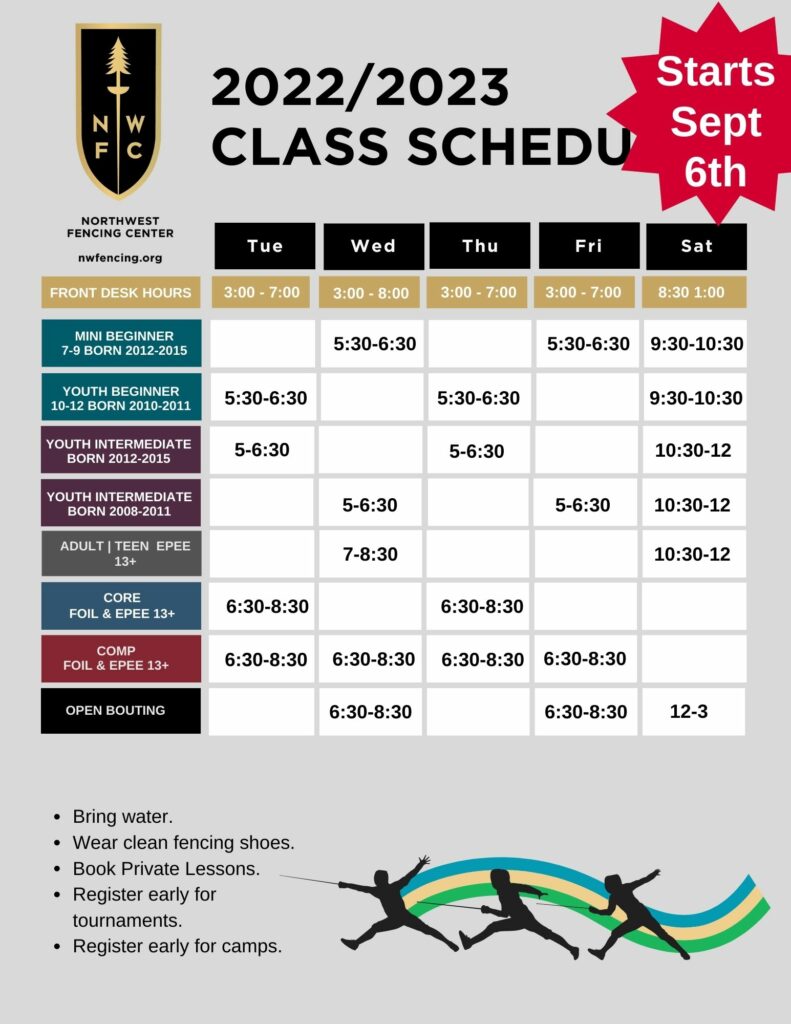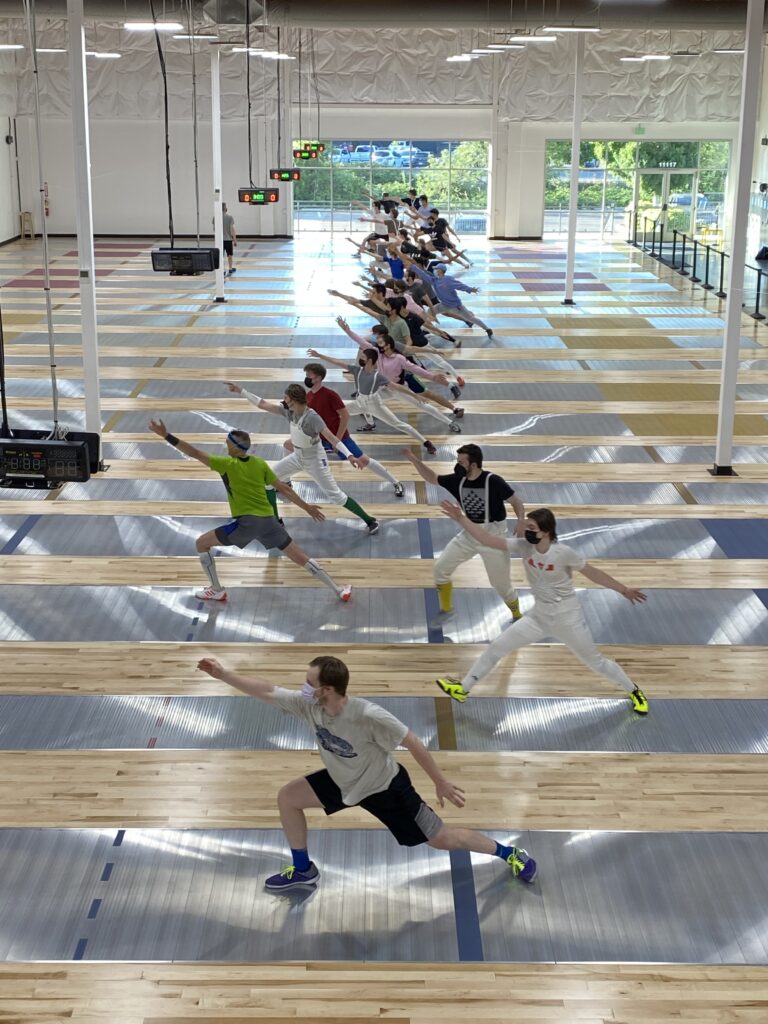 Click on the class links below to read about each class. 
Use the "New Registration" button on the right sidebar to signup for membership and group classes.
Note; To join a group class or take private lessons, you must become a member unless you are enrolling in an INTRO class. The member portal (The Training Scheduler) will ask you for a credit card number and your class fees and membership will be auto-billed on or around the 1st of the month.
The membership is a rolling annual membership from the month that you start. Membership benefits include:
Participate in group classes at NWFC. Beginners can use club equipment.
Have access to the Private Lesson book to schedule Private Lessons
Use of facilities at NWFC; including the armory, locker rental, and conditioning equipment.
Professional instruction by certified coaches.

Open Bouting is included in class fees.
Click here for details and the cost of membership fees.
---
Youth Classes
New fencers ages 7-12 START HERE
---
Adult/Teen Epee & CORE Class
New fencers ages 13 and above. It's never too late to start fencing! START HERE class options.
---
Competitive
---
Private Lessons
One-on-one private lessons with a top-level coach
Private lessons.
---
Open Bouting
Wednesday & Friday 6:30-8:30 and Saturday 12-3
Open to members and the public after checking in at the front desk. Open bouting works best when a fencer can coordinate with other fencers to meet at NWFC. If that is not possible, we will try to set you up with other athletes to fence.
Drop-In
Drop-In fee is $10 per night if you have your own equipment, $20 if you need to use the club equipment. Members registered in a class can open bout for FREE.
Monthly Open Bouting 
The monthly Open Bouting selection allows the fencer to come to as many sessions as they choose. Fencers who choose Monthly open bouting must become a member of NWFC. Fee $99