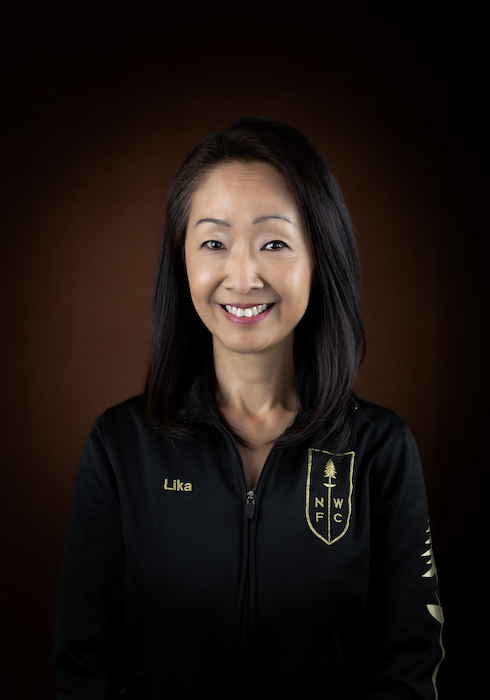 Meet Lika
Membership Services
Lika Vogler specializes in member accounts and leads the front desk services. She also helps coordinate accommodations for NWFC's traveling guest fencers during tournaments and camps.
A fencer's mom of 14 years at the NWFC – Lika's son is currently a Division 1 fencer at the Ohio State University. The kids have known her for her baking skills and as "Justin's mom," but she truly enjoys being a bonus 'fencing mom' for the athletes around the club. After many years of volunteering at the NWFC, she officially joined as a staff member in 2016.
Lika was born in Japan, and since has lived in Hawaii, Pheonix, and Southern California. Before moving to Portland, she graduated from Loma Linda University in Southern California.
When she is not at the club, Lika works as a Japanese interpreter and translator in the Portland area. And once a month you can find her at the library telling stories to children in Japanese. If anyone needs help in Japanese, you know whom to go to!
Lika is a wife and mother of two grown-up children and Princess Leia the mini-schnauzer. She enjoys cooking, baking, hiking, and traveling. She's also into yoga and photography.
Admin Support and Club Activities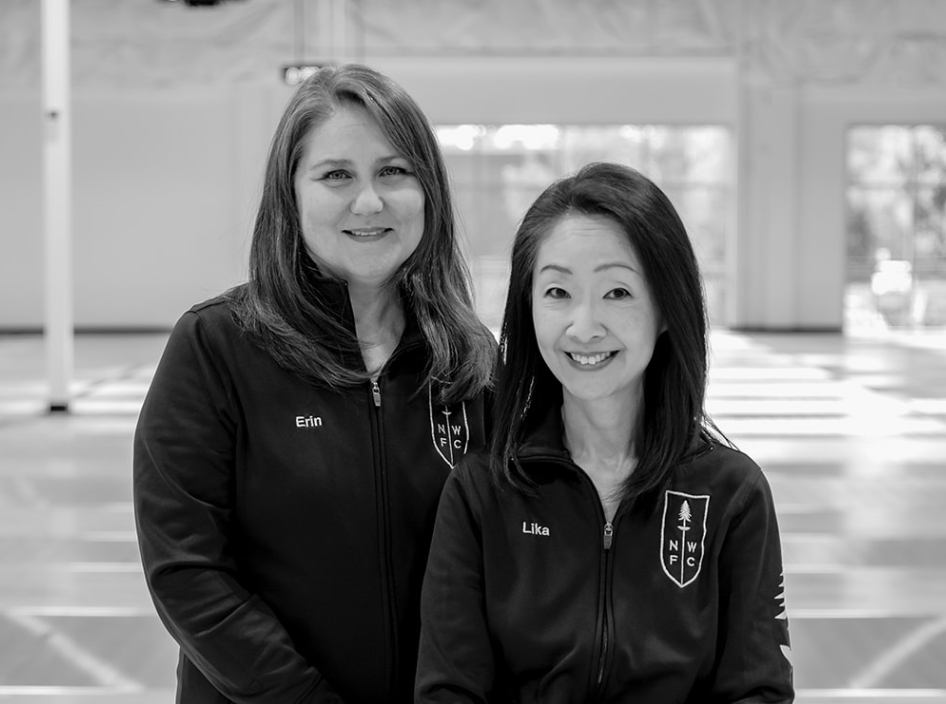 Lika's Role at NWFC:
Lika maintains Northwest Fencing Center's Member database, billing systems, and enrollment registrars. She helps fencing parents manage their memberships and keep track of class fees and forms. 
Questions? If you can't find what you're looking for on our FAQ Page, email the front desk or give us a call during open hours. 
Email: frontdesk@nwfencing.org | Phone: 503-277-2237
Around NWFC:
Lika Vogler is been part of the NWFC Family for almost 15 years. When her youngest child, Justin, began fencing she quickly became involved in the club activities. As a fencing parent, she knows that there's a lot that goes into supporting a young athlete. If you have questions about your bill or Membership at NWFC, ask Lika the next time you're at the center! 
To start fencing at Northwest,
come visit us!