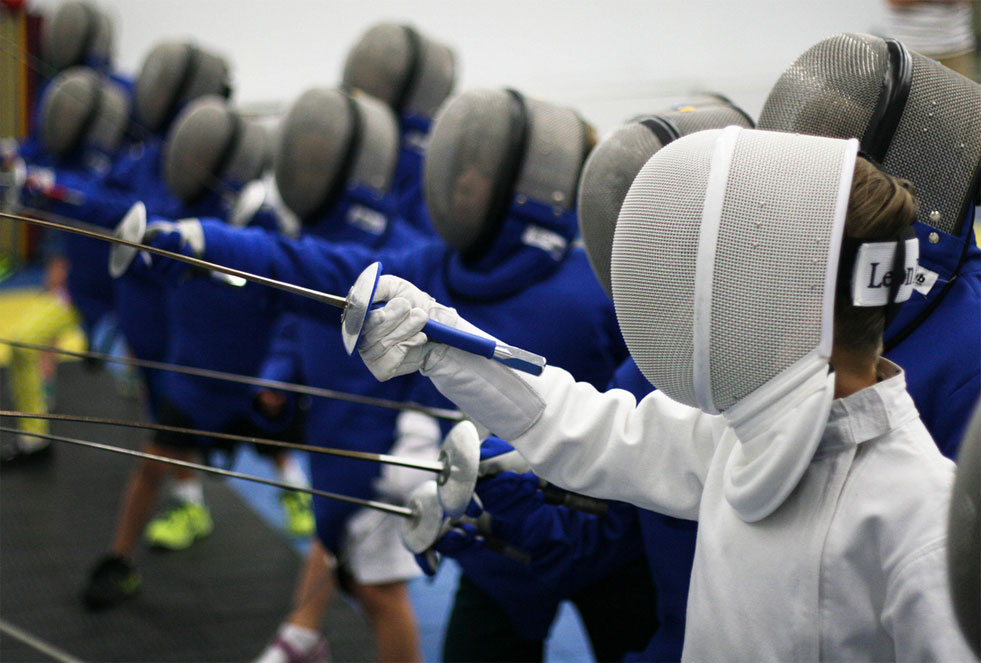 Ages 13 – 99
START HERE!
ADULT & TEEN INTRO TO FENCING
Tuesday & Thursday 6:00-7:00pm
It is never too late to start fencing! Join our adult class for a complementary trial week. The coach will go over the basics of fencing technique and all equipment is provided for new students. No reservation needed – just wear comfy clothes (no shorts, please!) and bring a water bottle.
More details:
Beginning and recreational fencing skill instruction for adults and teens. Get in touch with your inner musketeer! Fencing has a rich connection to history, real and imagined, conjuring images of swashbucklers, pirates, and musketeers. As a modern sport, it develops not only physical and technical skills, but encourages quick thinking, creative problem-solving, and concentration.
NWFC provides a healthy, safe environment where skills are developed through the use of warm-ups, games, drills, and challenges. Athletes progress at their own rate.
All equipment is provided; wear bring athletic clothing including t-shirt, tennis shoes, sweatpants (no
shorts) and a water bottle.