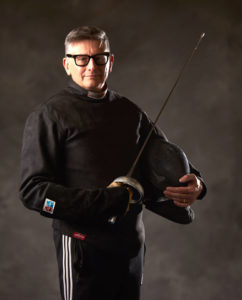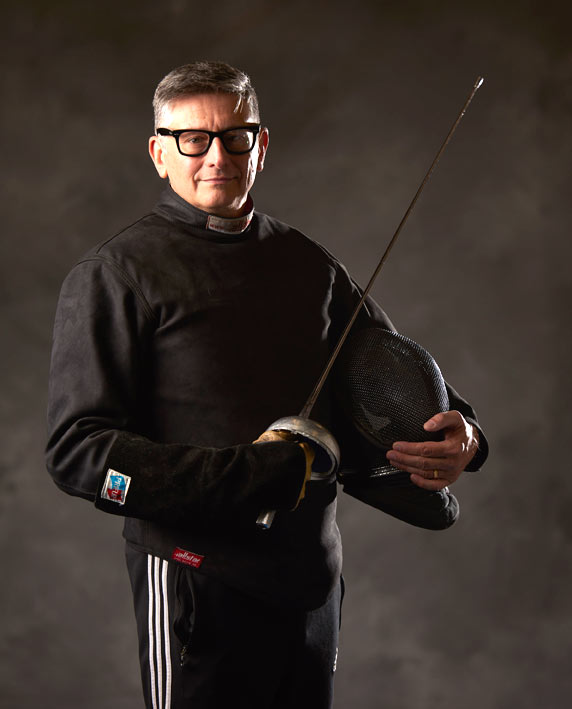 Coach McTigue began his fencing career under the supervision of Hungarian Maestro Csaba Elthes. Later he studied under renowned Russian epee Maestro Albert Chikayev, trainer of multiple world and Olympic champions. He was Michael's mentor and developed him into a coach as well as a championship winning veteran epee fencer.
Coach McTigue was Head Coach of the Montclair High School Fencing Team for 12 years. His boys and girls epee squads won four state team championships, two individual championships, and his students have gone on to fence in NCAA team competition at Columbia, Yale, Brandeis, Duke, Penn State, Notre Dame and other notable institutions. He was voted High School Fencing Coach of the Year four times and was given the NJSIAA Lifetime Achievement Award for his contributions to New Jersey high school fencing. The former head coach of Lilov Fencing Academy and Salem Fencing Club, he is pleased to be making the shift to NWFC.
Coach McTigue excels at customizing lessons to help fencers build skills and understanding. By teaching his students productive ways to think about fencing their learning continues beyond the lesson into their bouting and workouts. This approach is rewarding for both the recreational and competitive fencer. Michael believes that all fencers should set their goals with the input and support of their coaches and families. This dovetails precisely with the NWFC family approach to developing fencers and the community that we all value so highly.