Lightsaber Class
This ongoing class introduces a system of lightsaber combat. You will rehearse and perform choreographed lightsaber fights.
Lightsabers provided. Wear athletic clothing and bring a water bottle. Ages 9+
Class is Friday 7-8:30
$69 per month for members and $109 for non-members.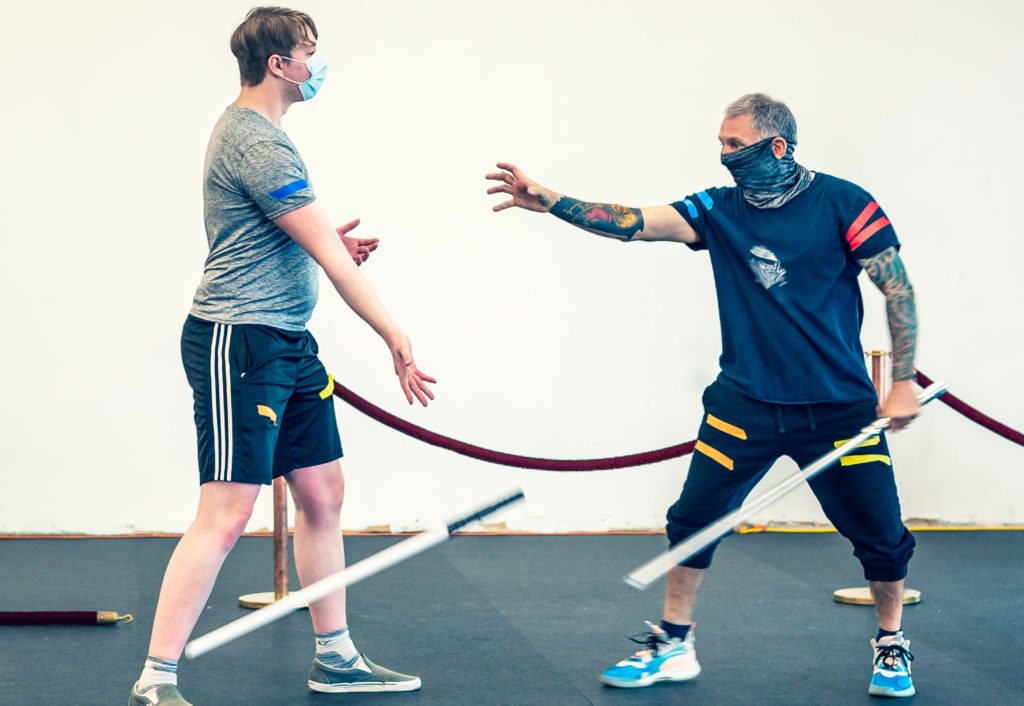 Coach demonstrates a force choke, who will win?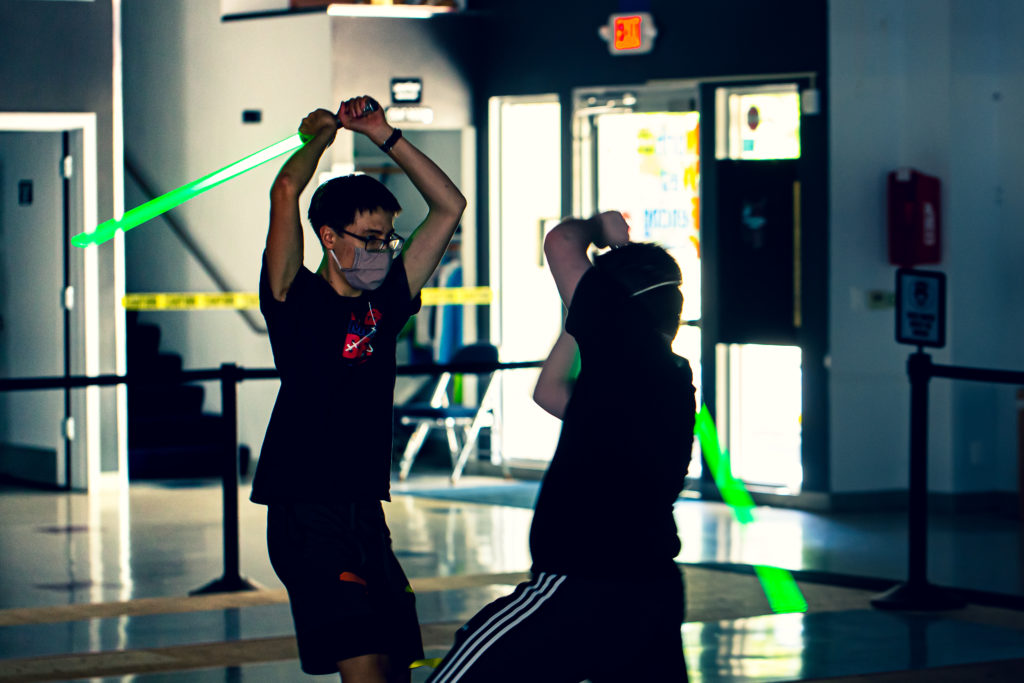 Light Side vs Light Side! Two green lightsabers practicing the choreography of a civil war reenactment–Star Wars version!