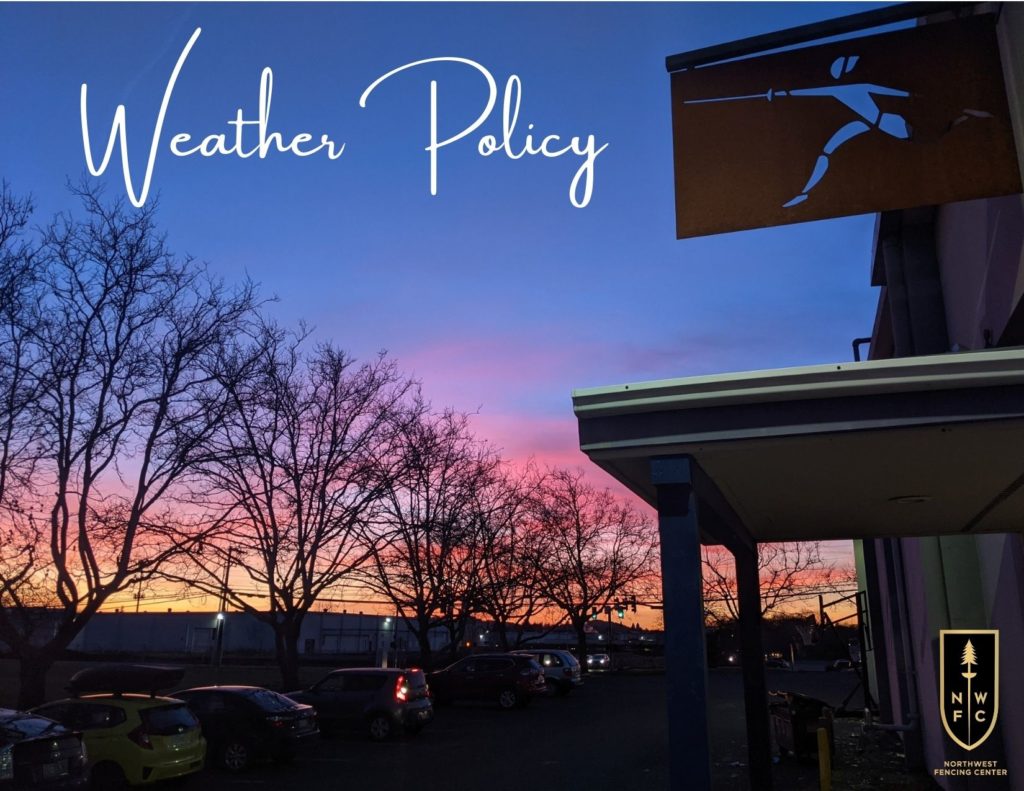 NWFC Weather Policy: We look to Beaverton School District for weather closure guidelines, but due to the differences in our daily program schedules, we may still be open even if schools are not. Fencing in the portico during a weather event is clearly not ideal.
We take many factors into account including our staff's ability to travel safely and road conditions around the facility. We do not cancel classes or events lightly, nor do we expect anyone to travel to NWFC if it is not safe to do so.
The decision about club activities will be made no later than 11am on weekdays or 8am on weekends and announced through all available channels including emailing members via portal and social media Facebook, Instagram, etc.  Please make sure your member portal account is up to date with your email and your students email. 
If lessons need to be canceled, you will not be charged. The lesson you had will return to your account on the lesson scheduler. Be sure to reschedule them, we don't want you to loose your training time!
If you have further questions, please feel free to email us at: front.desk@nwfencing.org. Thank you and stay safe!