NWFC no longer carries a full inventory of fencing gear, we have very minimal quantities on hand. Here is the suggested list of gear needed for our youth classes.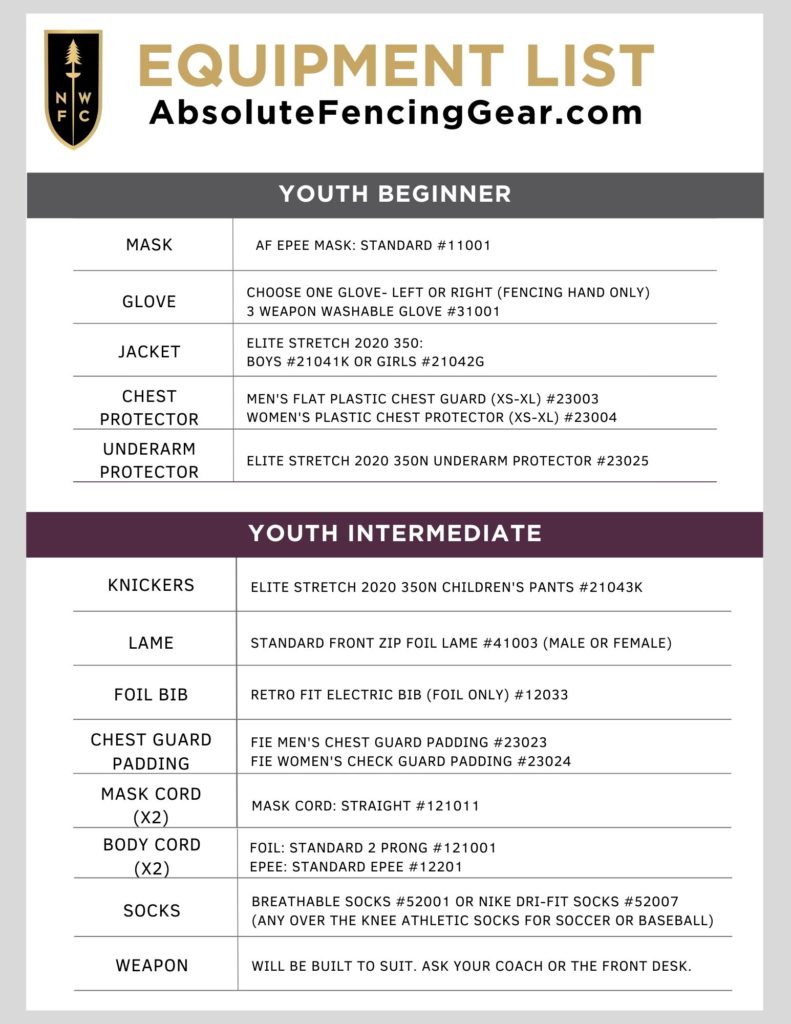 ---
---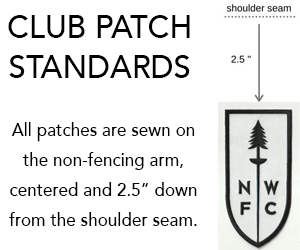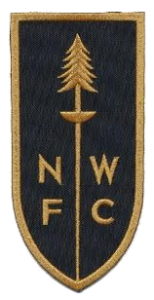 Members receive a white club patch to represent NWFC on the strip if they are competing and own their own jacket. Additional patches are $5.
Fencers winning a Direct Elimination (DE) bout at a national event will earn the black and gold patch. National events: SYC, SJCC, ROC, NAC, JO's, July Challenge & Nationals.
A"bye" for a direct elimination round does not earn a fencer a patch.
---
---