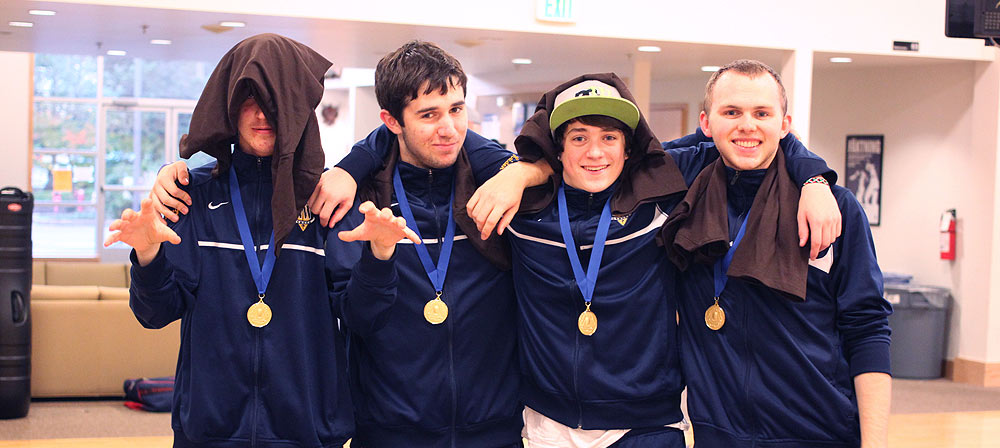 NWFC is a 501(c)3 non-profit charity. Donations allow us to keep class fees affordable, support our Financial Aid Program, and keep our facilities up-to-date. You can also contact us at 503-277-2237, or by email at front.desk@nwfencing.org or at the front desk in person to discuss your donation. All donations are tax-deductible to the full extent allowed by law. Please check if your employer offers matching donations.
Salle Auriol Fencing doing business as NWFC has registered with Fred Meyer Community Rewards and AmazonSmile, so that every time you use your rewards card at Fred Meyer or shop on AmazonSmile, a portion of your purchase will benefit NWFC. Just remember to link your rewards cards to NWFC and select NWFC as your nonprofit organization when you shop at AmazonSmile. If you need help in doing this, your trusty staff at NWFC will be eager to help you.
For Fred Meyer, go to https://www.fredmeyer.com/topic/community-rewards-4 , then select "Link your Rewards Card now". Sign in and then type in 82489.
For Amazon Smile go to www.smileamazon.com , sign in, then choose Salle Auriol Fencing Club in Beaverton. Just remember to shop on www.smileamazon.com, instead of just regular amazon.com
Donate Directly
Your donation today will help ensure Northwest Fencing Center will keep our doors open for future generations of fencers and athletes. Donate here through your membership.