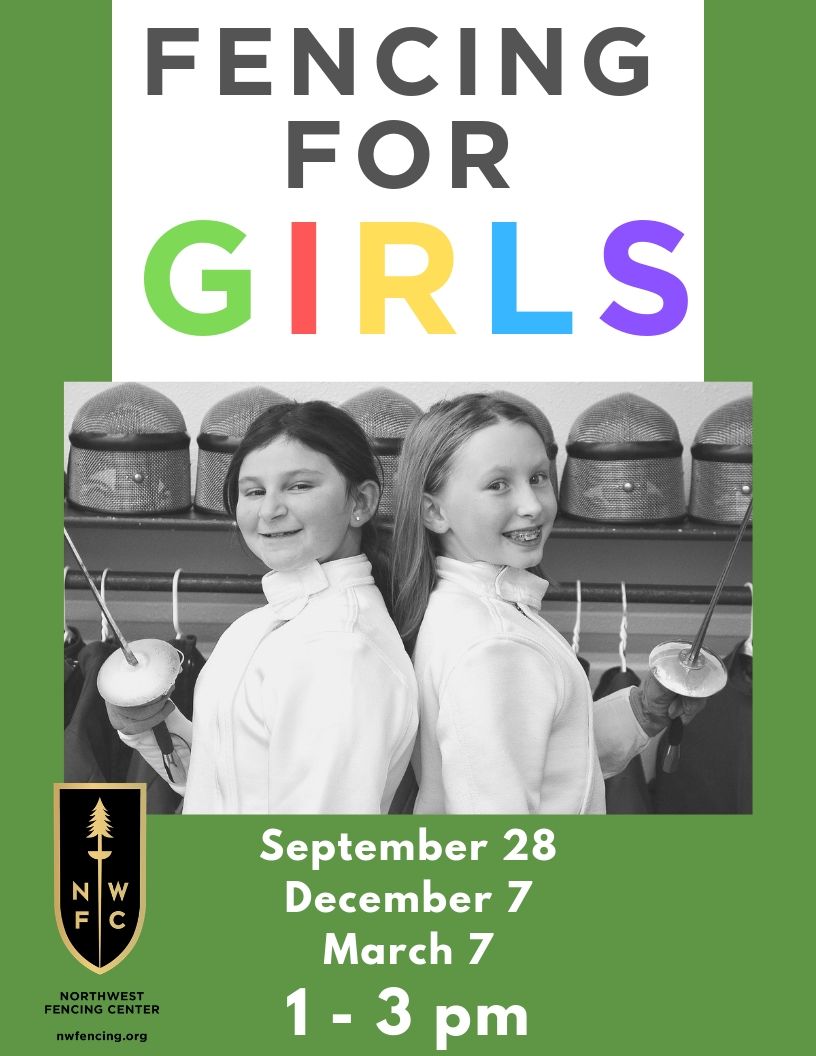 A fencing class for girls ages 7-12.
Saturdays 1-3
Sep 28, Dec 7, Mar 7
This class is designed to encourage confidence and explore the art of fencing. While fostering friendships, athletes will learn the empowerment of fencing, led by expert coaches and assisted by female teen and adult NWFC mentors.
Class includes games, innovative exercise and a fun, supportive community - all indoors.
All safety equipment is provided. Students should wear athletic pants, tennis shoes, and bring a water bottle - because you'll need it!
Register here (in the calendar, navigate to the month you want to attend, then click the event in red to register)