Assistant Epee Coach/Epee and Foil Moniteur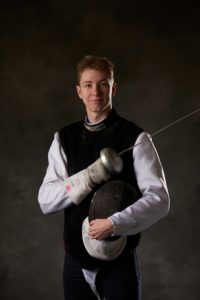 Daniel started fencing in 2009 in Reno, Nevada. He has seven national medals ranging from 2nd place to 7th place. He moved to Portland in 2015 after visiting for a few months. He started coaching by assisting at NWFC in the Youth 1 program in 2016. In 2017 he tested to get his moniteur in both foil and epee. In 2017 he joined the NWFC staff as a youth coach, and has since taken the position of Assistant Epee Coach. 
He has fenced competitively on the regional, and national circuit since 2011. Although he is currently an epee fencer, he started his fencing career in saber. 
Outside of fencing, Daniel enjoys reading sci-fi books, jogging and watching movies.