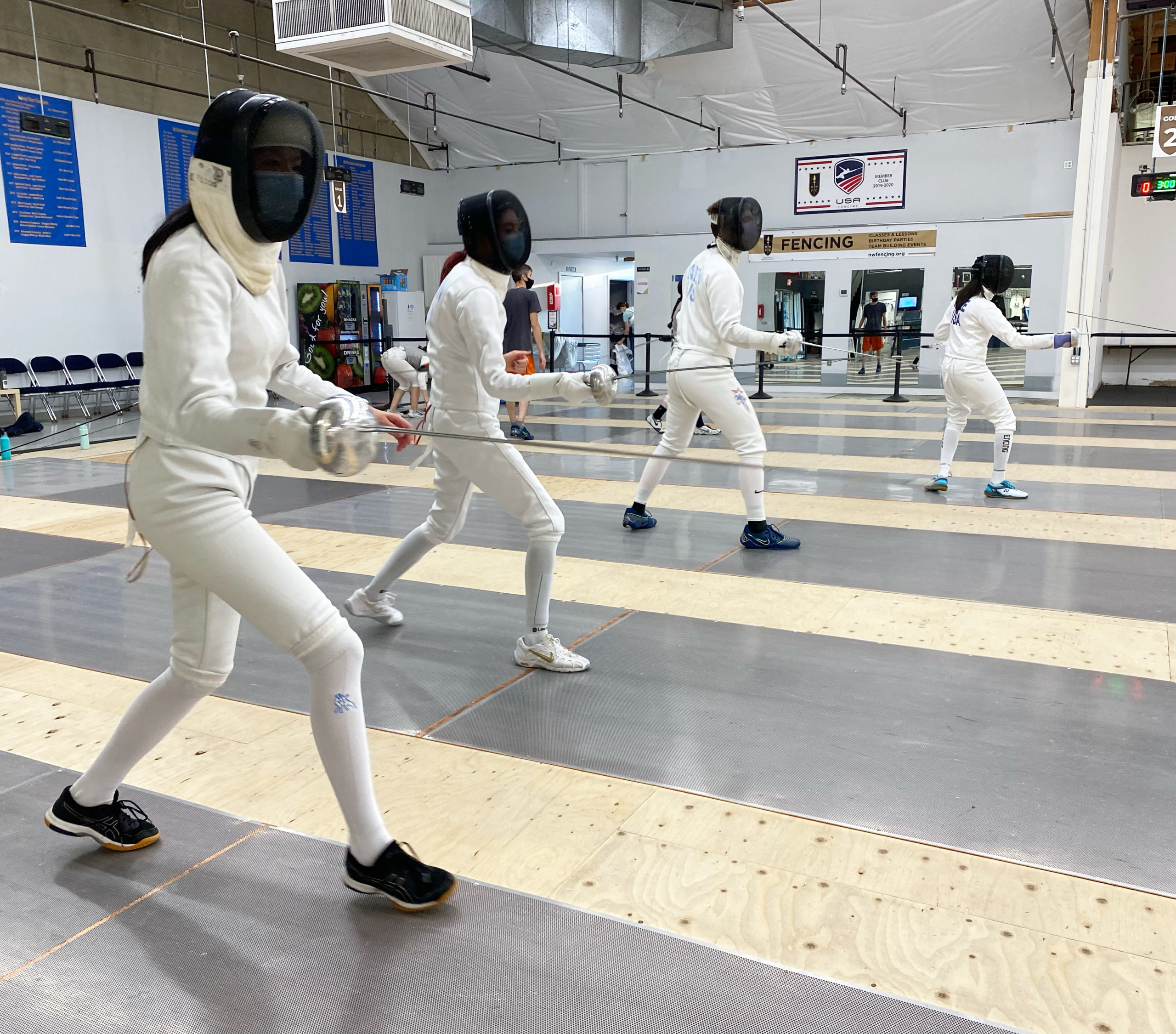 Epee & Foil Competitive

Ages 12+ 
NWFC is renowned for this elite program, it is the place from which all of the NWFC champions have come. This program is for fencers with experience and the desire to train for regional, national, and international level competitions. Comp fencers meet four times a week, 2 hours in duration, and focus on tactics and strategy, agility, fitness, and includes lots of strip time. If you think you are ready to join the Comp group, talk to a coach. 
Tuesday & Thursday: 6:30-8:30 PM. Wednesday & Friday 5:30-7:30 PM. 
All students are expected to take at least one private lesson per week, with most students taking two or three per week. Lessons will be priced at the lowest package price regardless of the purchase amount. Read about lessons HERE
Strip coaching at tournaments is included but not guaranteed.

Pre-Nationals Camp is included. 

Comp fencers will receive a 10% club discount on all other camps.

Open Bouting is included in class fees.
$425